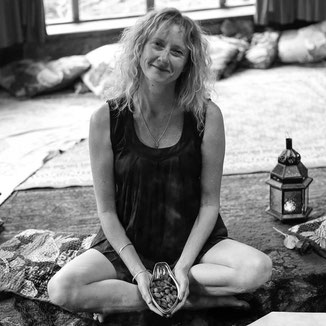 Ali Fleming
Heart Opening Cacao Ceremony
Come and drink the ancient cacao medicine and journey to meet the loving, gentle and powerful Spirit of Cacao. A beautiful guided meditation to open your heart and connect you deeply into your spirit to receive the healing, transformational and releasing power of the Cacao Goddess. An opportunity to deeply rest and allow yourself to let go, to be nurtured, held, guided and restored.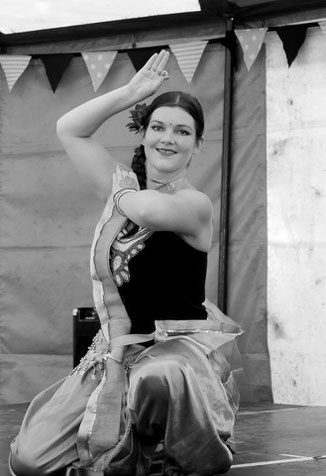 Charlotte Richards 
North Indian Classical Dance: Kathak. Learn the fluid arm movements 'Hastaks,' Mudra andexpression 'Abhinaya', telling stories through dance. Learn the movements to a Sanskrit poem: 'Guru Vandana' and a 'Salaam' celebrating the Hindu and Islamic roots of this ancient dance form from the Lucknow region of India.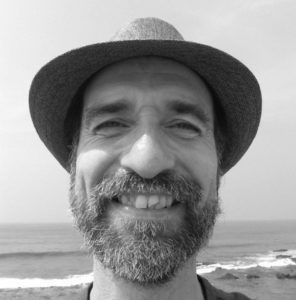 Dave Sowden
Complementary therapist specialising in Oriental Therapies. What I love about Oriental Therapies is that it combines the ancient art of healing with modern anatomical knowledge, making it into effective natural healthcare for all.
Workshops/talks in the follow subjects: Qi Gong (Chinese mind-body-energy exercises) - Macrobiotic Health, Food & Lifestyle 
Felicity Cornish 
'Root to Rise' – Finding the ease through the focus. The Sukha and Sthira. Enabling participants to connect to themselves, to go inwards and find the path to true self-love, to Loving their body just as it is. To know that we are all good enough and perfectly imperfect in every way! YAY!! Go us for being so Awesome!!!
Flo Martial Arts
Mixed Martial Arts. Our Focus is to create a fun, friendly and healthy environment with zero ego, where everyone is there to enjoy and learn together! 
Georgina Fearn
Asana, pranayama and meditation – Sunrise Session We will explore the symbolic meaning of the Shiva Nataraja; creation, maintenance and dissolution; experiencing these throughout a gentle asana and pranayama session. We will then in sit in meditation, diving into that which holds all three of these acts; Universal Consciousness, the great knowing. Practicing with remembrance of Shiva Nataraja's Abhaya Mudra; Fear not; it's all going to be OK.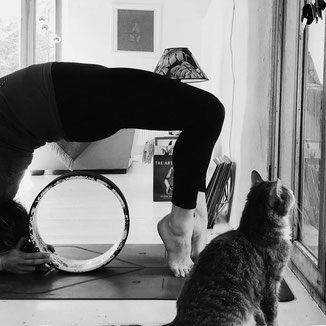 Jane Everett
Vinyasa / Rocket / Jivamukti Inspired Yoga
Jane offers yoga classes drawn from a broad personal practice that includes vinyasa, rocket, Jivamukti and yin. You can also expect elements of sound healing/gong, Indian head massage, maybe even some reiki.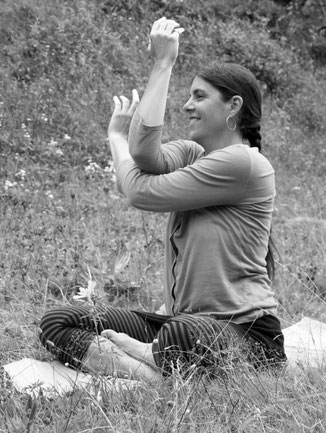 Julie Bonheme
An hour and a half holistic hatha flow Yoga practice, balancing strength and flexibility, effort and surrendering. The class will include gentle warm ups, breath kriyas, dynamic, energising and uplifting asanas, as well as longer held releasing poses, pranayama practice and relaxation. Suitable for all levels.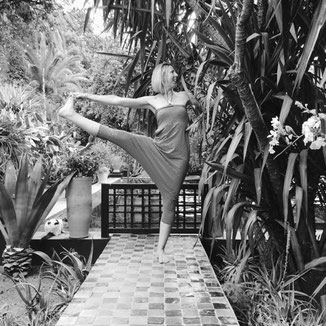 Kelly Broderick
Blindfold yoga.  Why would anyone try yoga blindfolded? Isn't it difficult enough to breathe, find your alignment and balance without the added complication of not being able to see? Practising yoga with a blindfold could in fact be a huge eye-opener!
When you practise blindfolded, your gaze is forced to go inwards. No one, including you, can even see what it looks from the outside. You simply have to let go of your fear of being wrong, and trust that where you are is okay.
It's liberating. 
It's a challenge. 
Kate Alpe
Reduce stress & anxiety, increase energy & health with one to one sound healing. Sound Healing is a beautifully relaxing yet energising healing practice, working on all levels.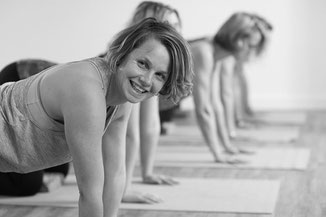 Mara Blackburn
Hi, I'm Mara,  I'm a yoga teacher with over 20 years teaching experience. I specialise in somayoga (yoga and movement therapy).
I help people improve they way they move with somatics and somayoga for pain relief, stress reduction and postural correction.  
Newquay Dance Collective 
Newquay Dance Collective will be popping up throughout the day with a small extract from their new project 'Bookworms: Short Stories in Dance'
Leigh Anne Cooper
Power Warrior class for men.  Tapping into the empowering masculine Yang energy. Grounding and heat generating. Creating energy and confidence to stand strong, stand in their power and take life by the balls.
Miranda Howard
CONTEMPORARY DANCE: A movement workshop suitable for all levels of dance experience. We will be exploring spirals, breath, and gravity using techniques from contemporary dance, release technique and some ideas borrowed from yoga!
Symi fuchs warner
Relieve those stressed out necks and shoulders, get to know your body and say hello to your Spirit! Forrest Yoga challenges you to access your whole being, and to use Forrest as a stepping stone on your journey to letting go the emotional and mental blocks that keep you from sparkling in your life. The practice is founded on the pillars of Breath, Strength, Integrity, Spirit and Beauty Forrest Yoga will challenge you to heal, grow and open your heart!Caring hands-on assists throughout the class will help melt tension and encourage your body and brain to just…let…go……..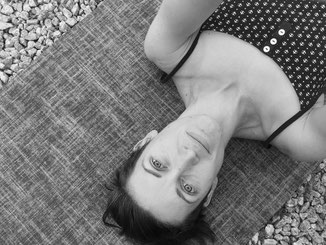 Sophie Wire
Power Yoga: Sthira:sukha, strength:softness, effort:ease, exertion:surrender. Everything is better kept in balance, including your yoga practice. Connect to your inner fortitude and your physical vigour in this fun Vinyasa flow as we move dynamically around the mat, and then let softness in. This will be a challenging session with plenty of strengthening drills, which you can adapt to suit your energy levels and experience.
Shivdev Kaur
Kundalini yoga elevates your consciousness through meditation and the mantra, keeps you strong and flexible with kriya and radiant through the breath work that is paramount to Kundalini . If you love music and dance ..you'll love Kundalini Yoga and Shivdev's love of music and dance is often reflected in her classes. Kundalini yoga is a science, a technology and for teachers a lifestyle of health, of selfless service and community. Obey, Serve, Love, Excel.
Vicki Terry
Demonstrations and have-a-go Aerial Fitness, Aerial Yoga, Aerial Hoop, Pole Fitness and Lollipop.