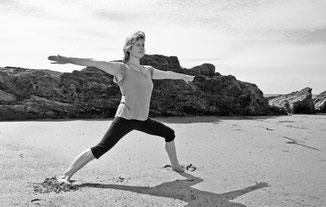 Catherine Jefferson
DRU Yoga workshop: suitable for everyone; modifications offered. The class includes: 
Activations, Body preps, Energy Block Release Sequence (unique to Dru Yoga), Asana, Pranayama and a guided 3 part Relaxation: relaxing the physical body, relaxing the subtle body then re-energising the body.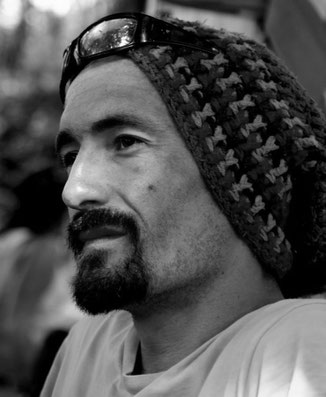 Christie O'Callaghan
Introduction to the movements and music of Capoeira Angola - a beginners class in the fundamental movements and gameplay of Capoeira Angola, the traditional style of this Afro-Brazilian art form. The session will involve yogaesque stretching and warm down and if time permits touch upon the music that accompanies the movement. Capoeira is a language – it is a manifestation of corporal, mental and spiritual expression. The teacher or mestre teaches his students the 'words' so that they might communicate, and with time and experience they can develop their own 'phrases' and 'sentences' with their own unique style. Theories of diverse anthropologists indicate that Capoeira obtained its movement copying the actualities and ways of animals like the monkey, the camel, the crocodiles and the fight of the cobras amongst others.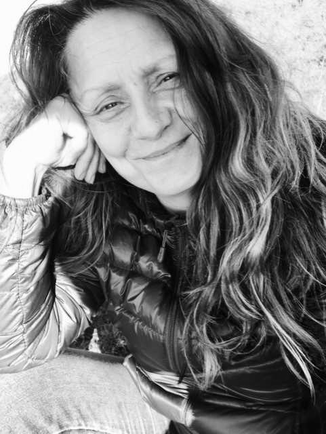 CHLOE HALE & SUSIE BROWN
Pablo Picasso was reported to have said "Art washes away the dust of everyday life from the soul"; using this principle as the central premise, the one hour workshop will concentrate on using art as a cathartic, expressive process whilst enabling you to become comfortable with letting your instincts be in control. We are all creative beings but sometimes we can become blocked; 'Mindful Art - Finding you inner Avatar' will provide you with an organic opportunity to recognise, empower and celebrate your inner self through a fun and freeing process complemented by creative interpretation, exploration and mindfulness.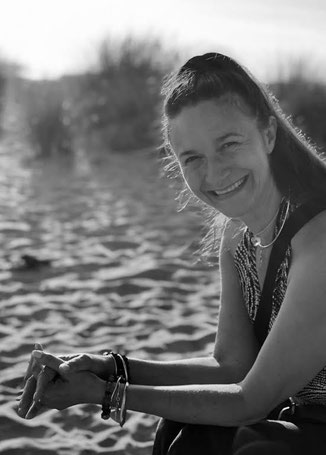 Dana Franks
Kundalini yoga is the yoga of awareness and I am offering an experience which encompasses asana (postures and movement) pranayama (breath control) with mantra (chanting) and mudra (symbolic hand gestures). This occurs in the form of a kundalini kriya which literally means 'action' and takes you through a set pattern of movement designed for a particular outcome. A meditation is included as part of the practise and there will also be a short relaxation during which time you integrate the whole process. This ancient technology balances your glandular and nervous systems, boosting your energy and bringing emotions into balance. It is a sublime and expansive experience and one I am keen to share with such a wonderful group of people coming together. There is power in community and a shared experience is doubled in effectiveness. Kundalini is accelerated in its approach and you will feel yourself on a whole new level of being. You will be warmly welcomed by Darshan who holds the space for beginners and advanced alike.
Georgie Crickmere
Handstands, Handstands, and MORE HANDSTANDS! Come along and play in this fun, creative practise where you will get to learn how to turn your world literally upside down! Building from the base we will be focusing on how to create the appropriate strength and stability to recreate our practise. Be prepared for lots of laughter and fun in this playful workshop.
James Carl Maufe
This workshop will be based on human movement and will present participants from all levels of exposure to different forms of practice and thinking on movement, physicality and the body with reflections into our lives and being. Movement is widely accepted as an effective force for developing our brains, bodies and awareness. * No prior experience with any form of physical practice is required. The materials are constructed in a way that should challenge all levels. We will focus on organic mobility, footwork, balance, locomotion patterns and stillness.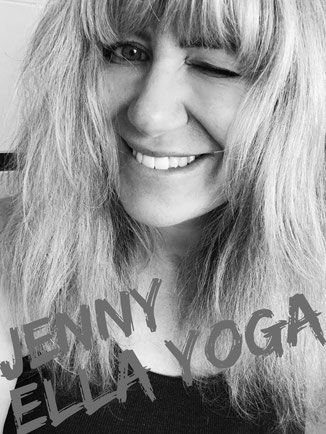 Jenny Ella
HIP-HOP YOGA FLOW
Take an hour long vacation! Life-enhancing, beat-bumping, hip-hop yoga flow to nourish your body and calm your mind.
60 minutes of high energy, freedom flow yoga, pumped with hip-hop tunes, moving in a way that helps you connect with how you feel, move how it feels good, and ready to take on whatever life throws your way.
Make it your own yoga. All levels welcome.
NAMAST'AY FLY!
Your body gets stronger and more supple.
Your mind becomes clear, you are in the flow.
Stress dissolves. Your health shines.
Your life gets fun, fearless, fabulous.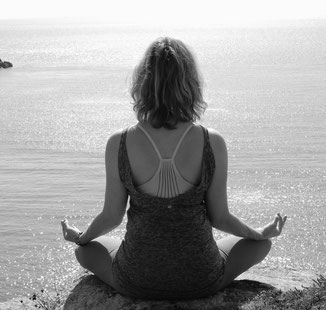 Julie Poole
Finding Freedom - Scaravelli Inspired Yoga Let go of the need to force or strive and instead befriend yourself with this nurturing soulful practice. Somewhere between ground and sky meet yourself as you are, a mindful journey to a deeper you. Postures will unfold in their own way, a way you may not have experienced before. Movement starts small and flowers into freedom. Heart and mind have the chance to open as breath expands. This session aims to delight and inspire you in your own practice, whatever form that habitually takes and whether you're new to the magical world of yoga or an old hand! Julia teaches instinctively based on years of her own deeply embedded practice, training and teaching. This makes every session unique and a reflection of the group's energy as well as Vanda Scaravelli's unique approach. Expect a sense of peace, softening, release, playfulness and laughter.
Jock Orton
Traditional Ashtanga Counted Vinyasa Class
This class will be an introduction to the traditional Ashtanga counted method of vinyasa yoga. The founder of Ashtanga yoga, Sri K. Pattabhi Jois originally taught a counted Ashtanga class and many people who practice Ashtanga today don't realise that every yoga asana has a specific number of vinyasa's and breaths attached to it.
The purpose of the count is to align the breath with the movement. Just as the breath is the thread that links the movements, so the count is another thread or sutra, that is woven with the breath to create the fabric of our practice. Each time we practice using the count, we create another thread that is woven into the fabric of our previous practice. Over time and practice, this fabric becomes a beautiful garment that is part of our lives.  
This class is a chance to experience the traditional counted Ashtanga yoga practice working through the Primary Series (and a few poses from the Intermediate series). It is a dynamic class that will allow you to deepen your practice drawing the thread of your breath and movement together in perfect union.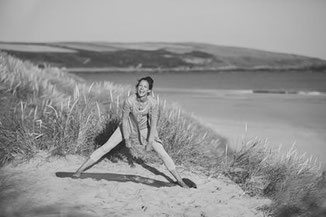 Louise McCutcheon
Parvati Vinyasa Flow
"Mother, yogini
Powerful mountain girl wife
Parvati is Love"
Parvati's unique energy can help us to find a balance between strength and softness. Her energy is a mixture of two feminine poles. She is a strong goddess related to Durga and Kali yet she's also a goddess of love. She's powerful and she's tender, she's wilful and she's playful, she's a supreme yogini.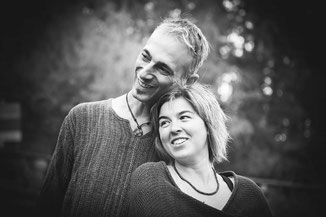 Olivier John Maxted & Megan Selby
Connecting with your voice, connecting with your heart.
Resonant journeys with Sound Bath Healing. With a wonderful array of musical instruments they bring you a deeply relaxing, rejuvenating and enlightening experience. The space created for you is dynamic, peaceful, safe and transformative. Connecting with Healing Vibration and Song with Olivier and Megan is truly special. They travel widely and bring through medicine in vibrational form from places and spirit all over the world. The energy of the land is key to their work. The alchemy of Olivier's didjeridoo playing and Megan's ancestral transcendental voice connects you to something far beyond words  
Marcus Kenny
Slackline area for beginners including open access slacklines, beginner slackline workshops and slackline Yoga for beginners.
Malcolm Bray 
I have been studying various martial arts for 35 years I finally found Indonesian Penkac Silat around 15 years ago, I was one of a group of the first Europeans to visit and train with the Minangkabau tribes of West Sumatra, this was 5 years ago. I am also qualified sivananda yoga teacher.
For the yoga hub fest i will be teaching the basic animal postures flow sequences and partner flow drills with some demonstrations of self defence applications, however as it is an introduction it will be relaxed slow and soft.
Zoe Mote
The Yoga Hub Fest After Party!
A fun, relaxed but UPBEAT dance class sure to get to you in the party mood.
A teacher led dance class to some party favourites to give you some dance move ideas for later on in the evening. 
No experience in Dance necessary, just the enthusiasm to give some movement a go in a supportive and friendly atmosphere. 
Do as little or as much as you would like, the routines will slowly build up in energy and difficulty allowing you to find where is good for you.